Year 6 2018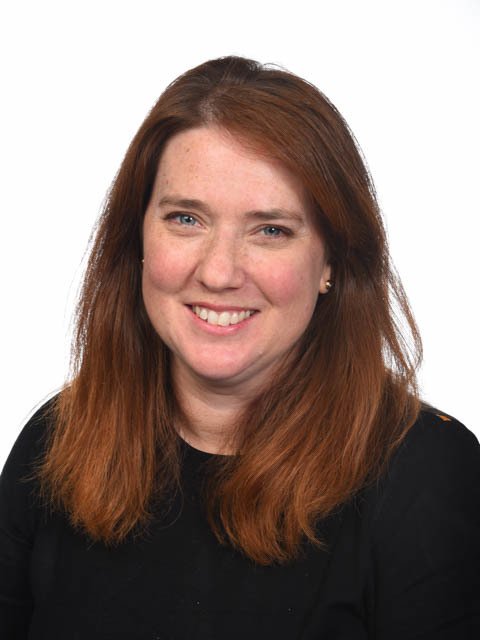 Mrs. McCullough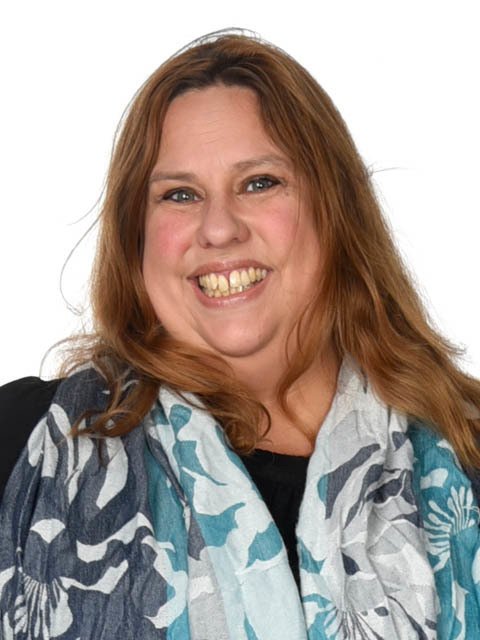 Mrs. Thompson-Nash
Welcome to Year 6.
Who are the teachers?
The Year 6 teachers are Mrs. Cathy McCullough and Mrs. Jen Thompson-Nash. We work hard to provide the children will exciting, meaningful and memorable learning experiences.
Year 6 can feel a little daunting with SATS tests and secondary transfer to prepare for, but at Kimpton we relish a challenge and accomplish our goals with a smile on our faces. The children are fully supported in their emotional, social and academic learning
We look forward to sharing many of our wonderful learning adventures with you as the year progresses.
Our trip is coming soon! Here's an outline of planned activities for the week together with staff attending.
Wind in the Willows Songs: : Copyright and licensing issues will not allow us to share the tracks from our cd, However, another school in New Zealand has shared a film of their production on YouTube. You are going to love the accents! We have included a link below, together with a list of all the songs and the time that they appear in the video. Happy practising, Year 6!
Coming up...
This week, the class were introduced to osmosis and diffusion with an experiment involving a jelly worm... here it is again, with a rap soundtrack and some excellent scientific vocabulary.
Kingswood
There's not long until our residential! Slides from our evening preparation meeting are included below for your information.
Please refer to the school newsletter for dates etc. Follow us on twitter @Kimpton_Primary for more information.
Inspiration
We had a wonderful time visiting the theatre together to watch this incredible production.
What is the new spelling homework?
How can I improve my writing?
Information meeting (autumn term 2018)
At the beginning of the new academic year we hold an information evening all about the year ahead. This also gives all parents a chance to meet their new class teacher as well as learn about the content and expectations of the year ahead. This took place on the first day of term. If you were unable to attend the meeting, we have included the slideshow for your information here.
During the meeting, we discussed reading at home with your child. Please find one of the documents we shared below. In your pack, you were also given a KS2 Vipers booklet to help support questioning when reading with your child.
In your pack, you will also find:
Why not have another listen to 'Oh, Happy Day!' on Youtube to practise our song? Don't forget your gospel choir moves!
Weekly News
During the Autumn and Spring terms, we shared our learning journey with you through our weekly newsletter. Please see below.
* Edition 26, Friday 29th March 2019
We've been learning about refugees in both English and R.E. —this is a good, child-friendly explanation of the current conflict in Syria. Lots of the children have been interested in this, so this may answer some of their questions.
* Edition 25, Friday 22nd March 2019
Want to practice multiplying fractions? Try this online game on Math Playground. Remember to simplify!
* Edition 24, Friday 15th March 2019
There are some great resources to support this week's maths here: movement, translation, reflection and positional language.
* Edition 23, Friday 8th March 2019
This is a quick, friendly quiz to check you understand the difference between medicines and drugs.
The Arrival by Shaun Tan. We're working on this book at the moment in class. This is the opening of the book, set to music by Eloise McIntyre. The graphic novel tells the story of a father's journey to an unknown land in order to seek a better life for his family. Watch out for the 'metaphorical monsters!'
* Edition 22, Friday 1st March 2019
16 of you need to finish off your online test, so this is your first port of call this week!
* Edition 21, Friday 15th February 2019
As a class, our favourite genre of Mongolian music is folk-rock… check this out! They're called 'The HU'. Look out for the musical horse impression at 4:47.
* Edition 20, Friday 8th February 2019
This is a whole bank of different games to build your area and perimeter-finding skills. Find your favourite! How far down the list can you get?
* Edition 19, Friday 1st February 2019
What's new and interesting this week? In R.E., we compared our class' religious identities to the whole country. We were surprised to find out that we are not at all representative of the country as a whole! See our comparison pie charts below. We talked about how this is not what people might expect from the media, and wondered why our profile might be different to the rest of the country.
We compared our class to census data - we're very different!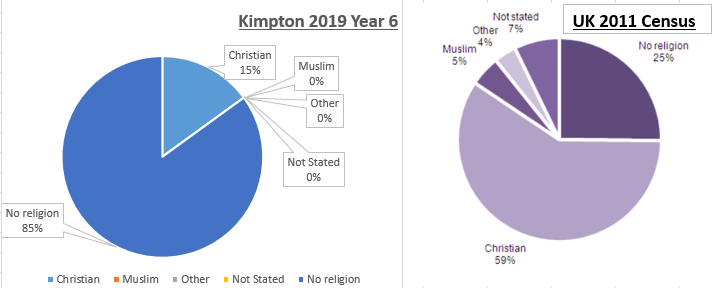 * Edition 18, Friday 25th January 2019
Use this 2-player game to practise the correct order of operations to use. Can you beat your parents, Year 6?
Previous weeks....
* Edition 17, Friday 18th January 2019
Here, you can find the mantra meditation track by Deva Premal that we listened to in R.E. Lots of the class found it helped them feel happy, calm, relaxed and focused. Why not try it at home when you need a break for your brain?
* Edition 16, Friday 11th January 2019
: This website contains some fun facts and beautiful pictures of Mongolia. We'll be learning about this amazing place in school, but you are welcome to get a head start!
Topic Web
This is our current Topic... based on 'The Unforgotten Coat', we are exploring the breathtaking landscape of Mongolia!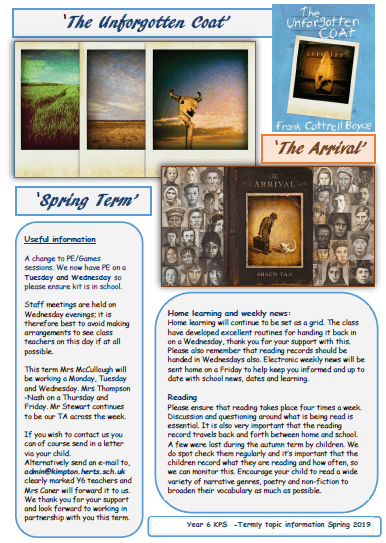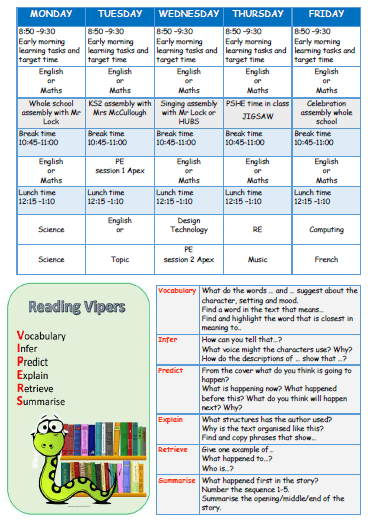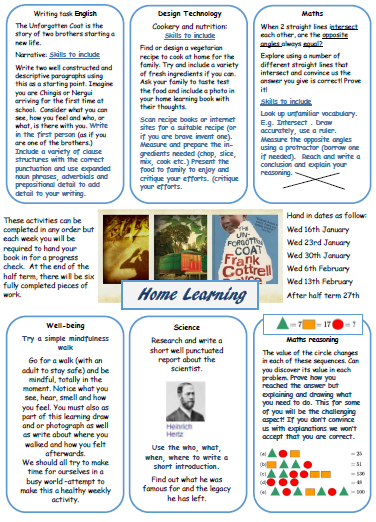 SATS: What to expect.
November 2018
On Wednesday 7th November Mrs McCullough held an information evening for Year 6 parents to discuss the upcoming SATs later this academic year. She discussed what is involved in each paper and the areas that we are focussing on as a school to prepare them for the assessments. If you were unable to attend, please find the slides below and do ask if you have any further questions.
At Kimpton, we try to keep our curriculum exciting and engaging for our children. Each term we have a different topic which could be literacy based, humanities based or even a science topic.
To see what Year 6 have been up to in previous years, please select the year of interest:
We update our class page every week and whenever information evenings are given we ensure that a copy of the presentation is available here for any parents who were unable to attend.
Thank you for visiting our Year 6 Class page.
Previous terms this year...
* Edition 15, Friday 21st December 2018
This is a fantastic podcast where Michelle Paver's novel 'Wolf Brother' is read by Ian McKellen. Enjoy Torak's adventures all over again!
* Edition 14, Friday 14th December 2018
This is a game by the BBC designed to help children learn a range of homophones. Have a go! How many more homophones can you find?
* Edition 13, Friday 7th December 2018
Following on from our festive emojis today, what else can you create on madewithcode.com?
* Edition 12 Thursday 29th November 2018
This is a link to the BBC's fraction resources, clips and activities. In addition, log on to Purple Mash to try Fractonio's Pizzeria game! Mrs Thompson-Nash has set it as a '2Do'.
* Edition 11 Friday 23rd November 2018
We've been learning about coding using programming languages this week in computing. Try out 'Trinket', which has an online version of 'Python'. Can you remember how to print, calculate and run a list of repeat prints? What else can you do?
* Edition 10 Friday 16th November 2018
Building vocabulary is a key skill in Year 6. It helps to make your writing more effective and allows you to understand a wider range of texts. We recommend Vocabulary Ninja, who share a 'word of the day' which is a fun and quick way to add to your repertoire of words.
Computing: Text-based Adventure Games: The game we played is Zork!
* Edition 9 Friday 9th November 2018
We began learning songs for Young Voices, started with a medley themed around the days of the week. Mrs Thompson-Nash has added youtube links to original tracks here so that the children don't just hear the covers we're using in class. Which one do you like the best—The Kinks? They Might be Giants? Blondie? The Bangles? The Smithereens? David Bowie? The Cure? T-Rex?
* Edition 8, Friday 26th October 2018
Interested in practising your spelling skills? Spelling Shed is a good one to try. Just like TTRockstars, it's aim is to 'game-ify' learning and help children improve from a range of start points. It's available as an App in the i-store.
* Edition 7, Friday 19th October 2018
Want to further develop your reading comprehension? Read Theory is a fantastic resource which allows for a huge amount of practice opportunities in building vocabulary and answering questions on a range of short texts.
* Edition 6, Friday 12th October 2018
Confused about conjunctions? Click this link to review an online lesson and play games to consolidate your understanding.
* Edition 5, Friday 5th October 2018
Year 6 opinion is split about this gem of a song. Love it or hate it, it is a ridiculously catchy earworm that reinforces our grammar learning about noun phrases, including a recap on prepositions. Give it a try!
* Edition 4, Friday 28th September 2018
Here is a bingo game that you can play online to practise multiplying and dividing by powers of 10. Find a friend or family member, choose 5 numbers each then play!
* Edition 3, Friday 21st September 2018
Here is a game to help you practise what you learned about relative pronouns. Can you match the correct relative pronoun to the sentence?
* Edition 2, Friday 14th September 2018
This week's recommended learning link is here. It is the rounding rap we listened to earlier today… it's coming up in Maths next week, so brush up your rounding skills ready!
* Edition 1, Friday 7th September 2018
This is a place value codebreaking exercise that the children might like to try! How can you get started? How do you know which corner is the one with '100'? How can you identify the top row? How could you spot multiples of 11?