Topic Web
Year 5 Mexico
Welcome to the Year 5 Mexico website page. We are going to be going on a learning adventure this year and we can't wait to build upon all you learnt in Year 4 Egypt.
Our topic this term is 'It's all Greek to me'. We will be to learning about the Ancient Greeks and the history behind all aspects of their culture and democracy.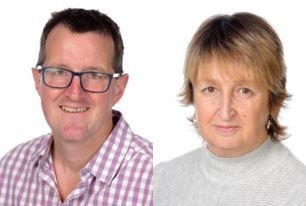 Welcome to your teaching team for this year.
Your class teacher is Mrs Dadswell and he is very excited to have the opportunity to teach you all this term.
Supporting in class and with support groups is our Year 5 HLTA Mrs Palmer. She is a very experienced member of the Kimpton team who you all know very well.
PE sessions this term will take place on Tuesdays and Wednesdays. Please make sure that you wear your PE kit to school on these days.
Summer Term two
Knowledge organisers
Timetable 06.06.22
PSHE block (RSE)
Year 5 Curriculum Overview
Year 5 Trip 9th - 11th May