We held an eSafety talk for parents on Wednesday 16th November from Richard Maskray, HfL eSafety advisor. If you were unable to attend, please see the presentation below.
E Safety
We value computing within our school and encourage our children to experience different ways of accessing mobile technology. From laptops and IPads through to games consoles and e-readers, our children are able to access a wealth of resources and explore different technologies to suit their learning styles.

At Kimpton Primary School, we are fully committed to the safeguarding of pupils and take eSafety very seriously. With the support of parents, we pro-actively teach our pupils how to keep themselves safe online. We also work closely with Hertfordshire Grid for Learning (HGfL) to ensure that we are up to date with current advice and practice. Our eSafety Policy explains how we do this and is available for you to download below:
This policy outlines our guidelines on ICT Acceptable Usage for both pupils, parents, staff, governors and visitors. Please be aware of what this entails when signing this agreement when you join the school.
ICT Acceptable Usage Agreement
Our parents and carers are also very proactive, ensuring that their children are protected and safe when using the Internet, both in school and at home. Richard Maskrey held staff and parent workshops in November 2017 to support parents in areas to be aware of and how to ensure their children are safe. If you were unable to attend, please find the presentation below:
ESafety Presentation, HfL Richard Maskrey, November 2017
We have added some documents below that contain useful information on how to keep your children safe, tips on how to initiate conversations around the subject of eSafety and specific advice on online gaming. We have also included various links that will direct you to further information from external organisations.
For further information, please contact the school's eSafety Officer via admin@kimpton.herts.sch.uk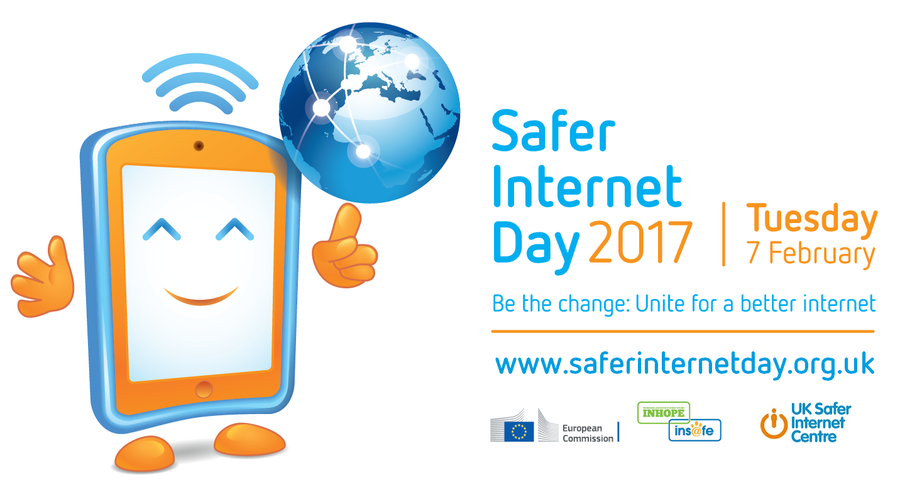 Safer Internet Day 2017 took take place on Tuesday 7th February with the theme 'Be the change: unite for a better internet'.
Safer Internet Day is celebrated globally in February each year to promote the safe and positive use of digital technology for children and young people. It is coordinated in the UK by the UK Safer Internet Centre the celebration sees hundreds of organisations unite to raise awareness of online safety issues and run events and activities right across the UK.
Kimpton took part in the national day to promote online safety and how to ensure that children are aware of how to use the internet and what footprints they may be leaving.