Parent Support
At Kimpton Primary School we strive to work together with our parents to give our children the best start in their lives. Whilst we will do everything we can within school to support our pupils, sometimes the best thing we can do is to look at outside agencies for specialist support.
At Families first you will be able to find organisations, services, activities and support groups in Hertfordshire for you, your children and the whole family. This website is a great starting point if you are looking for any advice or support.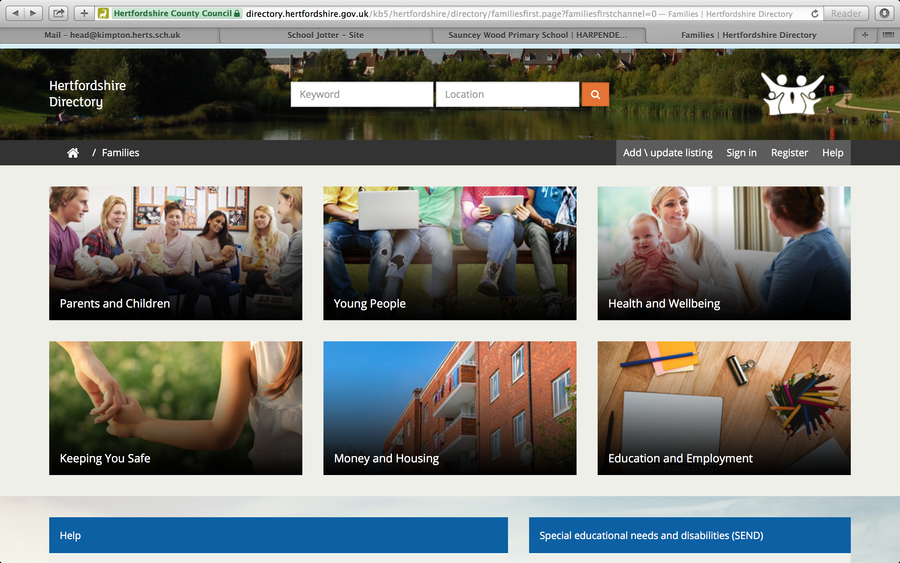 Kimpton Primary School is part of the Harpenden Consortium of Schools and as a group of schools we have a central resource: Harpenden Plus Partnership. This invaluable service offers parent workshops, specialist advice and services to school as well as Families First Assessment support.
Please keep an eye on our weekly newsletters for any forthcoming family workshops which are open to all Kimpton parents to take part in.
This website is a great starting point for Hertfordshire parents of 4-11 year olds. It contains information about school nurses, services available, as well as children's health.
At Hertfordshire's Additional Needs Database you will find a comprehensive list of support for children and young people aged 0-25 who have additional needs or a disability which has a substantial impact on their every day life
As a school we will send home the HAND newsletters but you are also able to access them here: www.hertfordshire.gov.uk/handnews