Volunteers
Here you will find a detailed list of different things you can volunteer for. As a village school, we welcome parents and members of the community who would be willing to donate their time to work with our amazing children. It really does make a difference!
For volunteers who are able to offer a regular time in school, you will need to complete an enhanced DBS check. (The cost will be covered by the school.)
If you wish to get involved, please contact Mr J Ferguson (Headteacher) via admin@kimpton.herts.sch.uk
Readers
We would appreciate between 30 minutes to 1 hour a week of your time. You would sit with one child at a time and listen to them read. We provide training on how to support children with reading and how to record the session in their reading record. We can have as many volunteers as possible per class.
Nursery -
Reception - Jane Edmond
Year 1 – Jane Edmond
Year 2 – Jade Pettitt
Year 3 –
Year 4 - Kim Grey
Year 5 - Louisa Deighton
Year 6 -
Thank you to all our current volunteers
Fitness Club – Daisy Hodgson and Toby Kirk
Netball Club – Emily Shaw
EYFS & KS1 Support – Jane Edmond
KS2 Support - Judy Glenn
Swimming – Hayley Vine
Choir – George Curry
Gardening Club - Andy Morton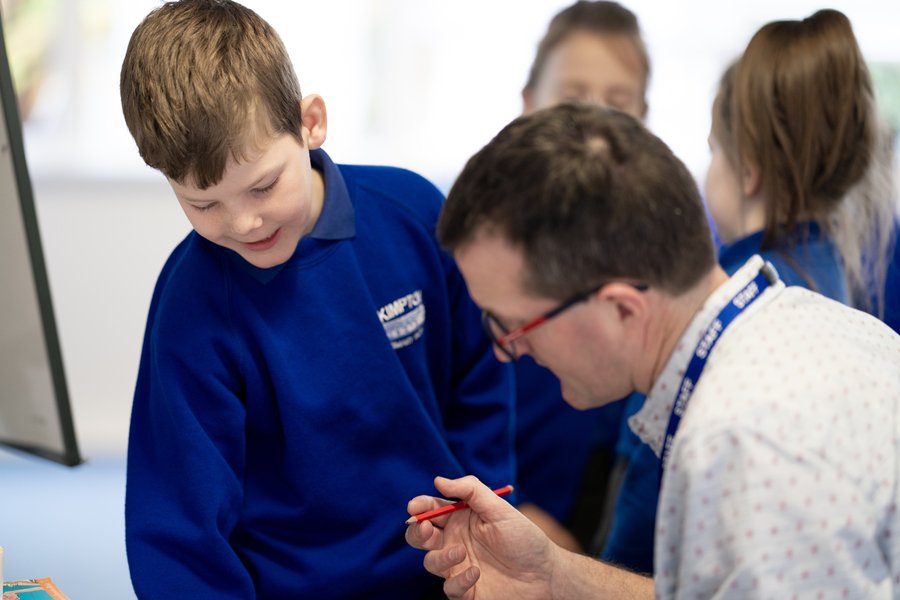 Sports Events
When we attend sports events, we are required to have two adults. One of these will always be a member of staff, but it is very helpful to have the second as an adult helper. This avoids taking two staff members out of school. We also offer training sessions for the children before a fixture to support getting them ready and prepared, so it would be valuable if any parents can support or lead this.
Sporting Event

Date / Time

Helper

Y6 Tag Rugby Tournament

We need help on the day of the fixture and if anyone is available to help with training. You do not need to do both things.

Tag Rugby Referee

2nd February @ 12pm

Reserve date – 10th February

Training will be held at lunchtime, 12:15-1:00pm on Tuesday 24th Friday 27th and Tuesday 31st January

2nd February @12pm

?

Netball Rally

9th March

Reserve date - 15th March

?

Football Tournament

14th March @1:15pm

Reserve date - 22nd March

?

Y3/4 football tournament

18th May @1:00pm

?

Y3/4 Girls' Football Tournament

25th May @ 1:00pm

?

Y6 Rounders' Tournament:

8th June 2023 @ 12:00om

Reserve date 13th June

?

Kwik Cricket Tournament

15th June 2023 at 9.15 at the Harpenden Cricket Club (reserve date 22nd June

?

Athletics club in preparation for district sports

After school club which can be on an evening of your choice

?