Year 1
Welcome to Year 1!

As children enter Year 1, our aim is to ensure that the pupils experience a smooth transition from the Foundation Stage to Key Stage One. The Year 1 curriculum builds upon and extends the experiences that children have had in Reception. Learning through play will continue to be an important part of the school day, and the children will gradually be eased into more formal learning as the year goes on so that they remain motivated, enthused and eager learners. Please don't hesitate to come and see me either before or after school if you have any questions or queries.
We would like to introduce you to our class buddies: Honey, Patch and Digby Dog.
Honey and Patch help us develop our growth mindset.
Digby Dog finds numbers and maths a bit tricky and in Year 1 we like to help him improve.

This term we are learning, as a school, about our history since 1066. In year 1 we are focusing on the Great Fire of London and learning how to use evidence that has survived from the past to inform us of life long ago.
I am looking forward to getting to know you and working together so that we have a very exciting and productive year. I hope that you enjoy, as much as we do, the new challenges to learning that Year 1 has to offer!
Autumn Term
In the autumn term we learnt a lot about Roald Dahl and Samuel Pepys. We really enjoyed this topic and learnt a lot through Mrs. Akers creative approaches. We also had very special visitors come to see us from Shanghai for two weeks. We learnt a lot about Maths and feel much more confident now.
Topic Map: Dahl, Pepys and Me!
Spring Term:
'Enjoying Our Learning Journey, Travelling Forward together.'
Our Topic for this term is Lift Wanted around The World! We will be adventuring on different journeys and exploring the environments they take us to. We will find out about the different animals, habitats and weather systems around the world. The children have already discussed what they would like to do during this term; they have lots of ideas and it promises to be a fun filled learning journey. If you have any resources, books or artefacts which you feel would enhance our work, we would really appreciate borrowing them! Please ensure they are named. I have attached a copy of the overview of the term so that you can see some of what we will be learning in year 1
Topic Map: Lift Wanted Around The World
Summer Term:
WELCOME BACK FOR OUR FINAL TERM IN YEAR 1!
We hope you had a wonderful Easter and are rested ready for the start of our busy term!
Our topic focus for this term is Through The Key Hole… We will be comparing where people live. The children have begun to talk about what they already know and have decided on areas they would like to find out about during our Summer term topic. These include looking through the key hole at different homes around the world and the UK and seeing how homes have changed over time. We will compare what is the same and different whether inland or by the sea. The children want to find out more about creatures, insects and plants by being scientists and investigate life cycles of these living things. The children are also keen to develop skills with how things are made and what they are made of. So as we look through the keyhole we will explore the food, toys and materials we find in different homes to develop our skills. If you have any resources, books or artefacts which you feel would enhance our work, we would love to see them in class! Please ensure they are named. See below the overview of the term so that you can see some of what we will be learning in year 1.
Meet the Teacher
At the beginning of the new academic year we hold an information evening all about the new academic year ahead. This also gives all parents a chance to meet their new class teacher as well as learn about the content and expectations of the year ahead.
If you were unable to attend the meeting, please see the link below for the slides we discussed.
Year 1 Meet the Teacher Presentation
Year 1 Phonic Screening
Please find further details about Phonic screening in the link below
Phonic Screening Information for parents
Home Learning
This term's home learning is linked to our topic 'Through The Key Hole...'. Please find below a copy of the home learning, in case you have lost it. Please also find home learning sheets to print off if you need. For further explanation about our home learning please visit the home learning page.
Home learning sheets Year1 2016/2017
Kimpton Folk Festival
On Saturday 1st July, Kimpton Primary School will be performing at the Kimpton Folk Festival. Please find the song below for you to learn.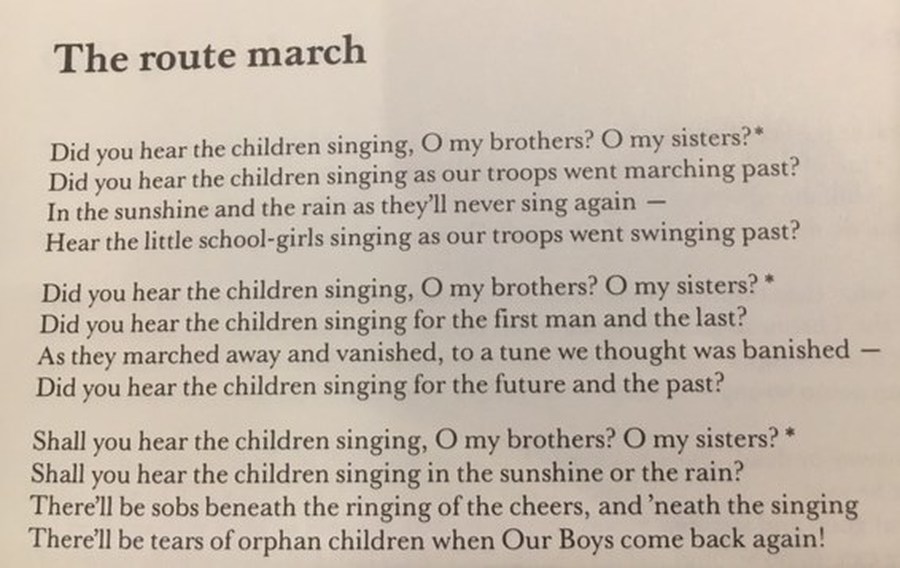 Class Newsletters
Each week we send home a class newsletter to keep you informed of any class specific news; what we have been learning about in class and how parents can continue to support at home. We hope you find them useful...
Summer Term 2017
Spring Term 2017
Autumn Term 2016