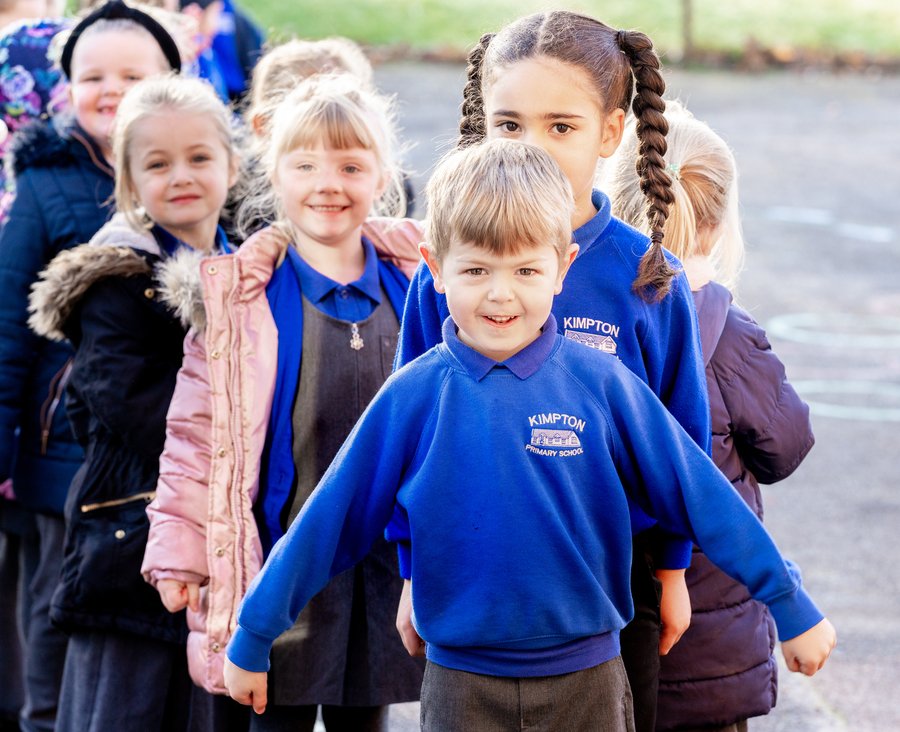 Uniform List:
Plain mid grey, straight legged school trousers, either short or long

(no tracksuit trousers)

Mid grey pinafore or skirt

Royal blue gingham dress as a summer alternative

Kimpton School royal blue polo shirt with a collar

Kimpton School royal blue sweatshirt or cardigan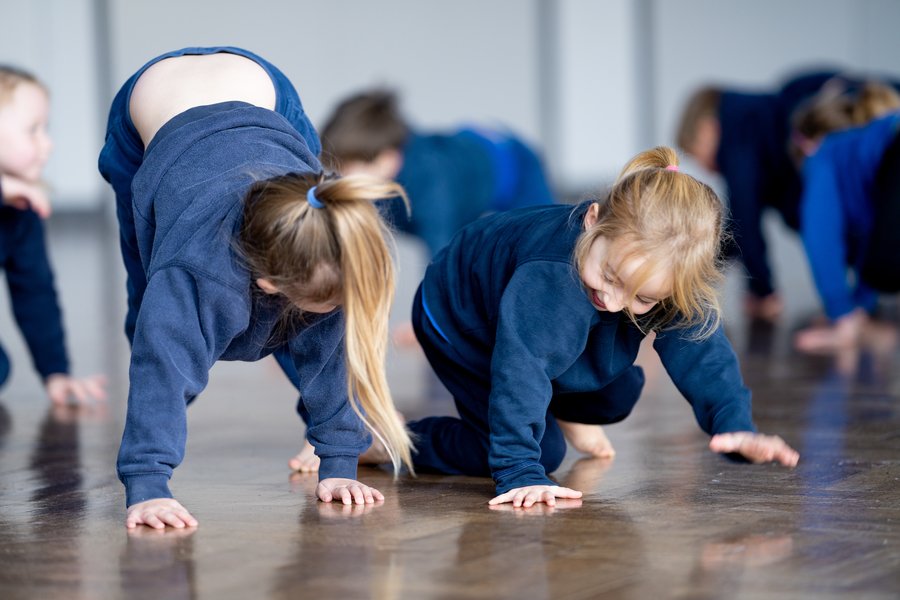 PE Uniform:
All classes are time-tabled for two lessons of PE a week and, therefore, in the interests of personal hygiene, the following should be available every day
A pair of plain black shorts (not cycling shorts please)

A royal blue T shirt with the Kimpton School logo or a plain royal blue T-shirt

Trainers and socks

A PE bag made of material and with a drawstring (Kimpton School PE bags are available for sale at the School Office)

Plain navy blue jogging suit (We do continue to have P.E.lessons outside in the winter and the jogging suits are particularly useful)
Make Up & Cosmetics
Make up, cosmetics and nail polish are not considered appropriate or consistent with our school uniform. The school does not permit such products to be worn by any children unless there is a specific event for which permission has been given by the Headteacher.
Hair

The school does not permit children to have haircuts or accessories that could serve as a distraction to other children or where the hair cut could produce a risk to the child's health and safety. Hair styles should be conventional e.g. colours, pattern and excessive
use of gel is not acceptable. Hair accessories should be simple and in the school colours and hair, where it is long enough, should be tied up.

Jewellery

The only acceptable items of jewellery are a wristwatch and ear studs. Wristwatches must be removed for P.E. lessons. Ear studs should be small and round in size and shape and not coloured. Gold or silver are acceptable. Ear studs must also be removed or covered with micro-tape for P.E. lessons. The child must be prepared to do this him/her-self
Additional Support
If you are experiencing any financial difficulties, please get in contact with the school as we have a number of ways we can support families with uniform requirements. admin@kimpton.herts.sch.uk